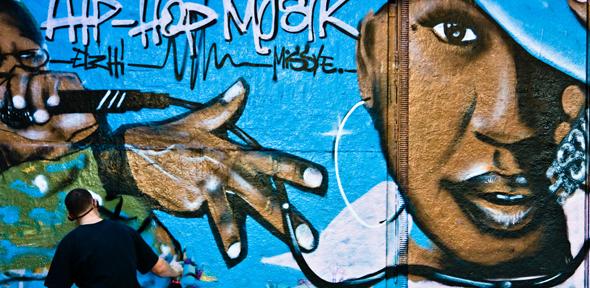 The two worlds of hip-hop and psychiatry are being brought together in a unique project led by researchers at the University of Cambridge, which aims to use the lyrics and music of artists such as Nas and Tupac to help tackle issues surrounding mental health. Read the full article.
HIP HOP PSYCH is co-founded by Wolfson College Research Associates Dr Akeem Sule and Dr Becky Inkster. Akeem Sule is a Consultant Psychiatrist in General Adult Psychiatry, South Essex Partnership Trust, and an Honorary Visiting Research Associate at the Department of Psychiatry, University of Cambridge. Becky Inkster is a Clinical Neuroscientist in the Department of Psychiatry, University of Cambridge and she holds an Honorary Contract with Cambridgeshire & Peterborough NHS Foundation Trust.
Membership of Wolfson College as a College Research Associate is offered to those actively engaged in research within the University of Cambridge and allied institutions, who are not Fellows of another Cambridge College.